Las Vegas Helicopter Night Flight Tour
---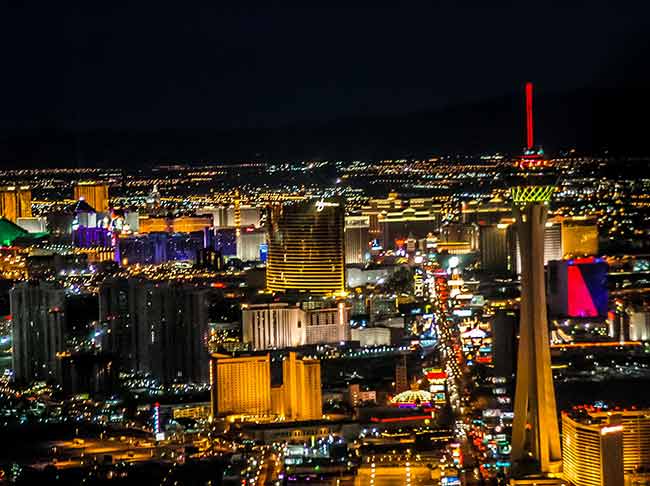 Thrilling Las Vegas Helicopter Night Flight over the Bright Lights of the Vegas Strip
This tour is an exciting helicopter flight taking you over the Las Vegas strip to view all of the beautiful lights at night!
Thrilling Las Vegas Helicopter Night Flight over the Bright Lights of the Vegas Strip
NOTE:
Weight must not exceed 275 pounds per person. Passengers exceeding this weight will be required to purchase a second seat. Please call us for more options.
Tour Brief
Courtesy premium pickup and drop off. If you are not picked up within five minutes of your pick-up time, do not wait. Please CALL US IMMEDIATELY.
Professional Pilot/Guide
Complimentary champagne prior to flight
Flight over the famous Las Vegas strip
Bird's eye view of eight of the world's largest resorts.
Narration of points of interest in and around Las Vegas
Times
Tour Times: Daily after Sunset
Tour Length: Approximately 1 hour
Flight Time: Approximately 11 – 15 minutes
Price
Retail $124.00
Includes hotel to hotel transportation
from $109.99
Prices include all taxes and booking fees. A fuel surcharge may apply.
Reserve tours one day to one year in advance.
For tours booked the night before travel or the same day please call to make your reservation.