Above and Beyond Jeep Tour from Sedona, Arizona
---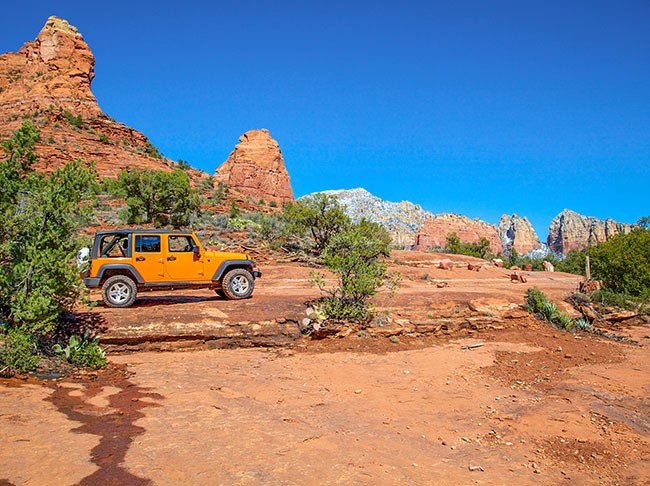 Tour Sedona, Arizona in a jeep to the red rock for beautiful sunset scenes
Journey through Red Rock
Connect with your inner cowboy as you travel past magnificent Red Rock canyons and remarkable vistas aboard your modern-day "horseless wagon" – the jeep! The tour ends by a journey up a short scenic trail to Doe Mesa for magical sunset photo opportunities.
Tour Brief
Tour Sedona, Arizona in a jeep to the red rock for beautiful sunset scenes
4 x 4 travel with several stops and photo opportunities
Times
Tour Times: Approximately 4:00 PM
Tour Length: Approximately 2 hours
Price
Our price $59.00 per adult; $49.00 per child (under 12 years old)
Prices include all taxes and booking fees. A fuel surcharge may apply.